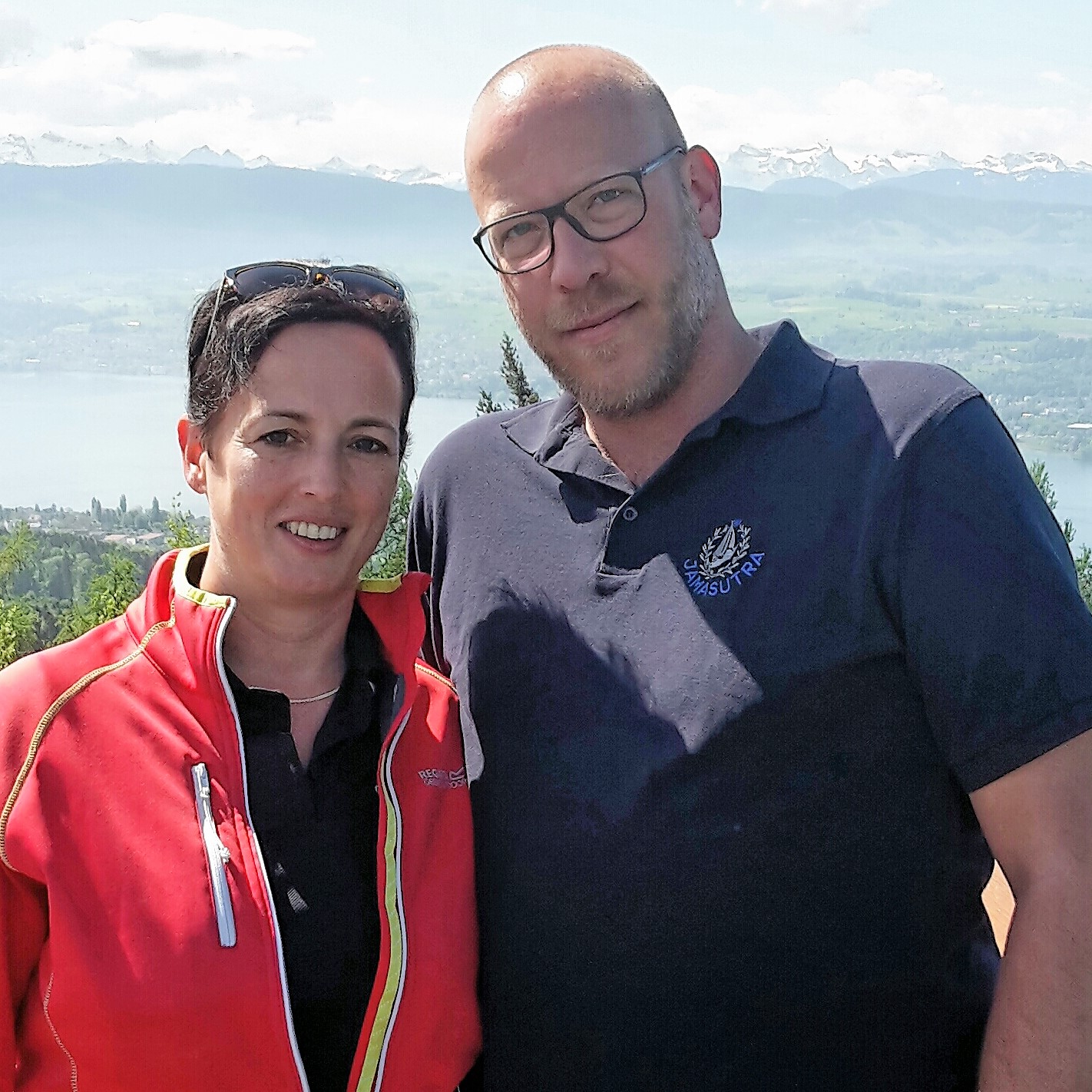 Kerstin List + Philipp Egle
Dear Guests,
We would like to warmly welcome you to our internet site - and perhaps soon also to our beautiful, newly-built camp site at the edge of the Thuringian capital.
I was born here in Erfurt and in 2014 I decided to realise my dream of having my own camp site. Despite all the difficulties, lengthy approval process, a gruelling construction phase and personal changes, we were able to open our doors to receive our first guests at the end of March 2020, in time for the beginning of the new camping season.
Thanks to the different personal camping experiences of my partner and I, we are now on hand to assist you as your host.
In my childhood my grandparents and parents holidayed with us children in the GDR, Poland, Czechoslovakia and Hungary, firstly with a tent, later with a Klappfix CT 6-2 trailer tent and Wartburg car. Later, when I had my own family and two children, we would travel extensively across half of Europe, first with a tent, later a caravan. We love this type of travel, and the freedom that it brings.
My partner experienced camping from a very different perspective. He spent ten years on construction sites throughout Germany, working on new pipelines. The caravan was home to the tight community of pipeline workers, forging close relationships with former colleagues and companions.
These very different experiences enable us to now meet the requirements of our guests … whether these are tourists visiting the beautiful city of Erfurt or "business campers" in search of a comfortable and welcoming site near the city for their home on wheels whilst on business trips.
We are on hand to offer expert assistance with minor technical problems, questions concerning the handling and use of a newly-acquired camper van or caravan, or for information about sights and excursion destinations in Erfurt and Thuringia. And, of course, we are also there for any other issues regarding your stay.
We look forward to seeing you!
Kerstin List und Philipp Egle