Fixed price per night for car with caravan or camper van, 2 people, shower, Wi-Fi
At our camp site in Erfurt we offer approx. 100 spaces for camper van and caravans, a tent area and seven camping cabins. The spaces are surfaced with grass and gravel.
Our heated camping cabins accommodate up to four people, we offer these with 2 and 4 beds. Further information can be found under "Our camping cabins". 16 A electric hook-ups are available for all spaces, whether it is for camper vans, caravans or on the tent area. In addition to the sanitation building, fresh water can also be obtained from water points at various convenient locations across the camp site.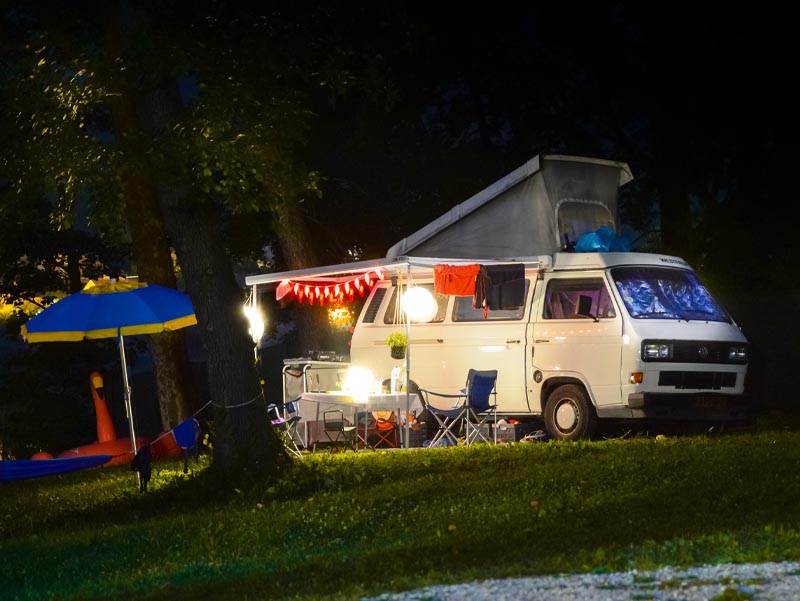 Price list
Space for large camper van (up to 12,5 m)
Space for standard camper van (up to 9,0 m)
Space for small camper van (up to 6,00 m)
Large plot (approx. 18 m x 10 m)
Standard plot (approx. 10 m x 10 m)
20,00/25,00 depending on tent size
Electricity according to consumption/kWh
Rental bathroom (per night)
Trekking pod (per night) incl. end-of-stay cleaning and electricity
Family pod (per night) incl. end-of-stay cleaning and electricity
Cultural surcharge of the City of Erfurt
5 % on the price of overnight stay