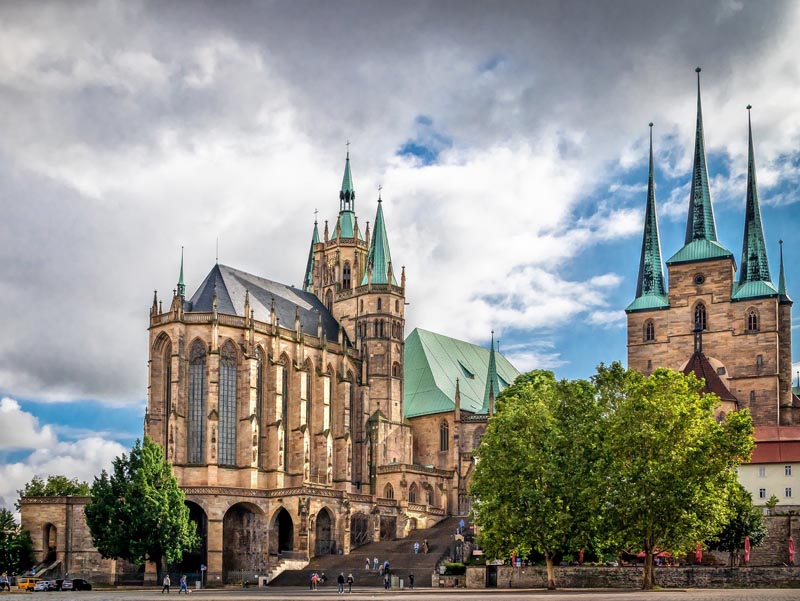 Whether you are on foot or take the bike, bus, car or camper van, the T.E.C. (Thüringer Einkaufscenter) is easy to reach, just 700 m from the camp site. This 32,000 m² shopping centre includes stores such as REAL, Media Markt and Adler Modemarkt. In addition, there are also bakers, butchers, drug stores, pharmacies and hairdressers.
A branch of DECATHLON offers everything you need for sport and leisure, including a camping section. In the direct vicinity is an OBI DIY centre as well as various car dealerships and garages, who can assist you with any technical or mechanical problems.

The state capital, with the largest contiguous medieval city centre in Germany.
Find out more

Here you can find out more about excursion destinations within a radius of 30 or 50 km
Find out more
Service
Hospitals,
emergency chemists
Surroundings
Destinations to visit
Erfurt and surroundings